About
Drive away with a super deal at Cambridge Auto Source. Get your next pre-owned vehicle at the popular Eagle Street dealership where you can expect affordable pricing and top quality service. For the past 16 years, Cambridge Auto Source has been offering an exceptional inventory of pre-owned import and domestic stock including Ford, Toyota, Mazda, Honda and GM. Winner of multiple Readers Choice Awards for Best Sales and Service, Cambridge Auto Source has built a loyal clientele in the region.
Owner Riyaz Lavji attributes the customer satisfaction to the welcoming atmosphere of the family owned and operated business where trustworthy transactions and a no pressure sales approach are the norm. "We're just trying to give the best possible deal to our customers," says Riyaz. "No one here is on commission which keeps us competitive. We're very honest, down to earth people."
A member of the Used Car Dealers Association of Ontario (UCDA), Cambridge Auto Source offers vehicles which are certified and emission tested. Each purchase is attached with a car proof vehicle history report. "Everything we know about the vehicle, you will know too!' says Riyaz. Check out www.cambridgeautosource.com to view an impressive gallery of trucks, vans, compacts, sedans and SUVs.
"Most stock is under $10,000 so even with a small down payment you can get finance," says Riyaz who encourages customers with tight budgets to come visit the lot. "We have many financing avenues available whatever your credit status may be, good or bad credit." Searching for a budget friendly, gas saving vehicle? Cambridge Auto Source has a variety of economical four cylinder compact cars.
Riyaz can also access off lease vehicles through Toyota, Honda, Mercedes, BMW Canada and more. He assists buyers seeking higher end vehicles and welcomes all Trade-ins! Lastly, find fantastic savings on new and used brand name tires including Michelin, Bridgestone and Firestone. We have the biggest used tire selection in the region," says Riyaz. "Everyday prices start at $29.95 installed and balanced per tire."
Have the shop's on-site tire tech equip you with winter wheels and receive free balancing and installation with every tire purchase! "Compare our prices and quality on new and used tires and you'll see significant savings," says Riyaz. Come meet Riyaz and the team and get on the road with Cambridge Auto Source located at 1567 Eagle St N, Cambridge.
---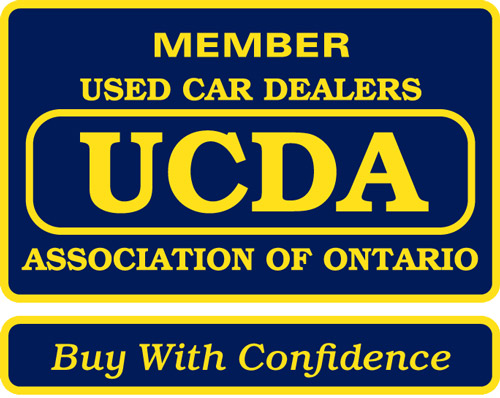 ★ ★ ★ ★ ★
These guys are absolutely amazing! Anytime i come to them i have nothing but good things to say. Customer service is wonderful, price is amazing and overall just a great experience. Thanks Cambridge Auto Source!
★ ★ ★ ★ ★
Friendly staff, reasonably priced, fast and thorough service. Had old tires removed and 4 new tires put on rims quickly and with no issues. Would recommend.
★ ★ ★ ★ ★
I had a break job done in January. Good work. Great service. Good pricing.They were recommended to me. I will do the same.
★ ★ ★ ★ ★
Excellent service and great people. Very recommended when do you have tire problems
★ ★ ★ ★ ★
The best place for new or used tires. Very polite and friendly staff, they go above and beyond to help you. I give them a 5 star rating.